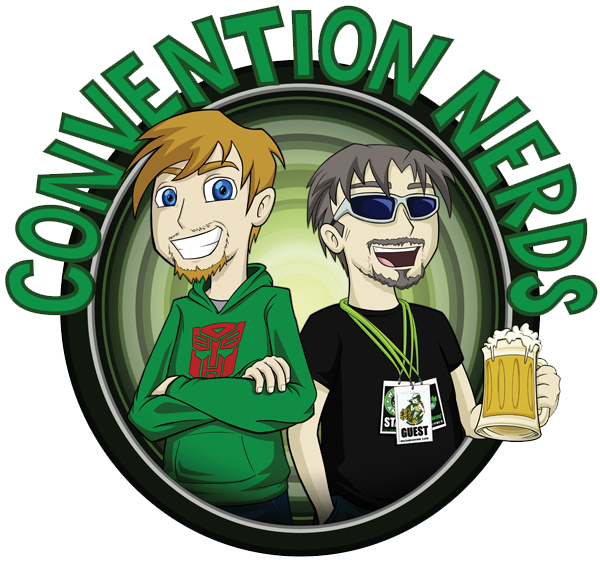 Currently on hiatus as of 2021.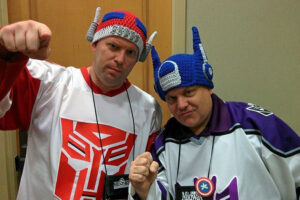 CONVENTION NERDS is an hour-long weekly show on Wasabi Anime's Twitch hosted by noted convention personalities Tom Croom and Ken "Joey Snackpants" Nabbe. Each week they delve into the culture of anime, comic, gaming and "geek" events by offering a platform for a variety of diverse and informative perspectives. Hear from show runners, fellow fans and others embedded in the trenches of your favorite cons as they share their viewpoints and experiences about this unique facet of fandom. The show is broadcast live on Twitch so that viewers can submit questions and join the conversation in the chat during the stream
Live episodes stream Tuesday nights at 8:30 PM Eastern Time Zone. Afterwards (typically two week later) the episode posts as an audio podcast on Apple, Google, iHeart Radio, Spotify and Stitcher with the video version appearing on Wasabi Anime's Facebook Page and YouTube Channel.
Are you interested in being a guest on the show? Click here for more information regarding the episode formats and, if you think you'd fit into one of them, then email us via contact@ConventionNerds.com.
Watch Convention Nerds

NOTE: Episode links are in the process of being updated as of 04/06/2021.
SEASON 2
03/30/2021, Episode 02: InvaderCON (GA/CA/TX)
03/23/2021, Episode 01: Queen City Anime Con (Charlotte, NC)
SEASON 1
12/15/2020, Episode 13: Otakuthon (Montreal, QC) 
12/01/2020, Episode 12: Awesome Con (Washington, DC)
11/24/2020, Episode 11: AnimeShuriken (Havana, Cuba)
11/17/2020, Episode 10: Senshi Con (Anchorage, AK)
11/10/2020, Episode 09: HawaiiCon (Kailua-Kona, HI)
11/03/2020, Episode 08: L.A. Comic Con (Los Angeles, CA)
10/27/2020, Episode 07: Anime Matsuri (Houston, TX)
10/20/2020, Episode 06: Anime Boston (Boston, MA)
10/13/2020, Episode 05: Animethon (Edmonton, AB)
10/06/2020, Episode 04: Matsuricon (Columbus, OH)
09/29/2020, Episode 03: Holiday Matsuri (Orlando, FL)
09/22/2020, Episode 02: MomoCon (Atlanta, GA)
09/15/2020, Episode 01: Blerdcon (Arlington, VA)